Events & Links
Peace Arch Weavers and Spinners Guild Spin-In
Saturday, July 27, 2013
10:00 a.m.  to  3:00 p.m.
Stewart Farmhouse, Crescent Road, Surrey, BC
The Art of Yarn
this is a very cool video by Lion Brand
about their retail store and education centre in New York
Fibres West 2013
new location this year
at The Cloverdale Fairgrounds
March 22 and 23


Make plans with friends. . . . . . .
Visit the

website

to buy your tickets online.
Artisan's Sale, November 5 and 6, 2011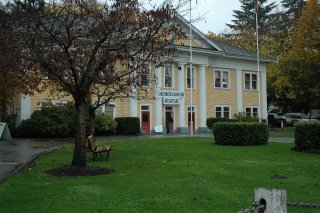 The Langley Weavers' and Spinners' Guild
Beyond Fibre… Annual Artisans' Sale
November 5, 2011 10:00 am – 5:00 pm and November 6, 2011 10:00 am to 4:00 pm
Weaving & Spinning Hand-crafted fibre arts & yarn supplies.
Also featuring guest artisans' jewelry, pottery, woodturning, glasswork, beads & more!
We're excited to announce that the Third Annual FIBRES WEST will take place Friday, March 18th (10-6) and Saturday, March 19th (10-5), 2011.  The show will be at  the AgRec Building on the Abbotsford Exhibition Park Grounds, 32470 Haida Drive, Abbotsford, BC (Exit 87 off of Hwy #1).  Our focus is on education and inspiration for all fibre artists. Our vendors carry the finest fibre, yarns and equipment to be had in B.C.   Hard to find items, specialty fibres, they'll all be here for two days only !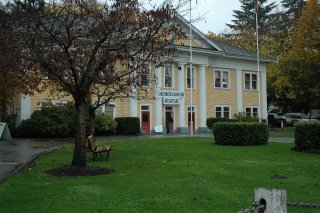 The Langley Weavers' and Spinners' Guild
Beyond Fibre…Annual Artisans' Sale
November 6 & 7, 2010       10:00 am – 4:00 pm
Indulge yourself!
Weaving & Spinning Hand-crafted fibre arts & yarn supplies. Also featuring guest artisans' jewelry, pottery, woodturning, glasswork, beads & more!
Fort Langley Community Hall
9167 Glover Road
Fort Langley, B.C.
Songs of the Season  Tickets now on sale

here

.
Christmas Concerts
November 27th and December 5th
Evening Concert 7:30 p.m. Saturday, November 27
Willoughby Church  20525 72nd Avenue, Langley
Afternoon Concert  3:00 p.m. Sunday, December 5th
Sharon United Church 21562 Old Yale Road, Langley
Martin Anderle – Music Director
Anita Comba – Accompanist
dropping almost everything. . . . .the underwear affair
On July 10, Team three bags full will head out with knitting in our Go Bags and walk for the cure.  We love that we are going to get some serious knitting time in, but even better, we hope to raise a lot of money for the Cancer Foundation and research, to find a cure for cancers below the waist. Knitting students and friends are donating generously to see us walk in our knitted boxers. Please go here if you would like to donate, too!  My personal goal of $600 has been beat! Thank you for helping me to raise $610.
swatching for the outfit. . .Rowan Calmer and Elsebeth Lavold Cool Wool
collapsing for the long weekend. . .

New Zealand weaving and spinning guru, Anne Field, presented a 3 day Collapse Weave workshop at Capilano University over the Victoria Day long weekend. This program was presented by The Greater Vancouver Weavers' and Spinners' Guild as part of the Interlacement Symposium.  I have waited 35 years for this opportunity to work with Anne who also teaches spinning workshops. Thank you to the Langley Weavers' and Spinners' Guild who provided a scholarship to cover one third of my workshop fees.  Anne works with overtwisted yarns, allowing the energy of these yarns to be released into the woven fabric, producing three dimensional fabrics, that emphasize the flexibility and movement of the energized yarns.
We worked on the looms in the Textiles Department at the university. I graduated in 2004 and it felt like going home.  Julie Rudd, pictured here with Anne, graduated this year.  See here for program information.
We warped on from the back of the loom, and began a 3 day exploration of the interaction between active and passive yarns.
We wove several samples (these two are Anne's) and finished off with a neck piece in our favourite weave structure.  Some yarns we used had a small percentage of lycra which enhanced the shrinkage when washed in hot water. The wool yarns we wove with were highly twisted fine merinos in one ply and three ply of varying weights.  Anne's new book Collapse Weave, Creating Three-Dimensional Cloth, can be purchased here.
April 1st, 2010
To celebrate casting-on for our Paper Dolls, after weeks of swatching,

we ate really good food (that means chocolate) and then felt ready to do our i-cord cast on, aka: 'takes forever, but worth it!'  We are all happy with how it makes a beautiful edge for the corrugated rib that comes next.  This version is 2 x 2, the pattern calls for 1 x 1.

We are knitting with Harrisville Shetland Wool that we purchased at three bags full. It is bliss to knit with! and a really good reason to celebrate with knitting friends!
Women from the felters cooperative in Kyrgyzstan were hosted by Atelier Istanbul and Leilani King November 29 – December 1, 2008. This website provides a good video overview of their working environment and the felting process www.altynoimok.com
Contact Yetta, ylees@shaw.ca, to place custom orders, or to inquire about the cooperative.
other links:
Gibsons Fibre Arts Festival, August http://www.gibsonslandingfibrearts.com
Pacific National Exhibition, Farm Country Building, spinning and weaving demonstration, August – September http://www.pne.ca
Maiwa Textile Symposium, Fall http://www.maiwa.com
Working Hands Fibre Arts Studio Retreat, Pemberton Valley Lodge, November 7, 8, 9, 2008 see Retreat page on this site
Circle Craft Christmas Market, November, Vancouver http://www.circlecraft.net
http://www.fibreswest.com
Langley Weavers and Spinners Guild, Artisan's Fair, Fort Langley Townhall,  November  http://www.lwsg.org/
Vancouver Weavers and Spinners Guild  http://gvwsg.com/
Westcoast Knitters Guild  http://westcoastknitters.org/
http://circlecraft.net/sites/circlecraft2/files/homepage.htm
Do you need some yarn, a pattern, some technique info, or just some inspiration?  Try these links:
http://spindlicity.com/fall_2008/index.shtml
http://www.twistcollective.com
http://www.selvedge.org/default.aspx
http://brooklyntweed.blogspot.com/
http://www.kimhargreaves.co.uk/
http://www.sacred-destinations.com/england/salisbury-cathedral-pictures/index.htm
http://garnstudio.com/lang/en/drops_catalog_oversikt.php?type=Drops
http://www.grands-reporters.com/article.php3?id_article=200&id_document=1971&debut_photos=138